Texas Doors and Windows –

Serving Pflugerville, TX
REPLACEMENT
With our own certified installers on staff your replacement window or door project is our expertise.
NEW CONSTRUCTION
No matter the size of your project, our sales consultants will walk you through all options for window and door designs.
HIGH QUALITY
Texas Doors and Windows is dedicated to, and organized for delivering our portion of your project on time and within budget.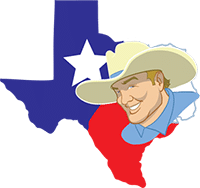 Texas Doors and Windows has been servicing the Pflugerville area
For over 30 years
Texas Door and Windows has been servicing the Pflugerville area for 30 years. In this time we have learned what works and what doesn't. This is why our company has succeeded for so long. We offer sales and installation of both windows and doors and our prices are very reasonable. If you are in the market for a new door or window give us a call. We service both residential and commercial businesses and offer free estimates and many products for you to choose from.
Interior &
Exterior
Doors
If you live in the Pflugerville area and need someone to sale or install interior or exterior doors, look no further than Texas Doors and Windows. We offer a wide variety of doors to fit your needs. Our exterior doors come in a wide variety of styles. We offer fiberglass doors that come in different colors and styles. These doors are tough and look great. We also offer wooden doors that can be stained different colors. We know many love that rustic look and it makes your home look even more relaxing and inviting. For commercial businesses we offer metal doors. These doors work hard for you and last a long time. Our interior doors are paint and stain grade. You can paint or stain these doors to fit the look of your home. If you are looking for something more natural, we offer wood doors. These doors are beautiful and can be stained to match the inside of your home or business. We also offer the molding and trim to make your doors look great. Give us a call today to schedule your appointment.
We persistently strive for


100% customer satisfaction
Quality
Windows
When choosing a window, give Texas Doors and Windows a call today. We offer great prices and many different options to our Pflugerville area residents and businesses. Our vinyl windows are energy efficient as well as top grade. This is our number one selling type of window. If you are tired of trudging outside to clean windows, we now install tilt-in windows to make your life easier. If you hate cleaning windows all together, we offer a new type called SunClean. This works the same way a self-cleaning oven would. You never have to worry about cleaning your windows again! All our windows come with a lifetime warranty as well as a no fault, screen replacement, and glass breakage warranty. Give us a call to set up an appointment for a free estimate or to see all our wonderful options. We promise you won't be disappointed.