Texas Doors and Windows –

Serving Round Rock, TX
REPLACEMENT
With our own certified installers on staff your replacement window or door project is our expertise.
NEW CONSTRUCTION
No matter the size of your project, our sales consultants will walk you through all options for window and door designs.
HIGH QUALITY
Texas Doors and Windows is dedicated to, and organized for delivering our portion of your project on time and within budget.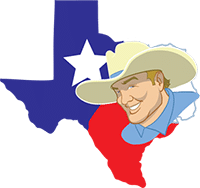 Texas Doors and Windows has been in the installation and sales of windows and doors
For over 30 years
We service the entire Round Rock area and have windows and doors for both residential and commercial businesses. If you are looking for top purchase or need installation of windows or doors give us a call today. We offer free estimates and great warranties on all our products.
Interior &
Exterior
Doors
If you live in the Round Rock area and looking for sales or installation of interior or exterior doors give Texas Doors and Windows a call today. Your exterior door is what everyone sees first. It is what first impressions are drawn from when someone visits, walks, or drives by. We sell and install only the highest grade exterior doors. We offer fiberglass doors that come in all different styles and coloring. We even offer wood stained fiberglass doors. If you are more rustic we offer wood doors to give your home that log cabin feel. We even offer steel doors. These are construction grade doors that are usually used on businesses. Our interior doors are made from paint grade and stain grade. These doors are able to be stained and painted to fit your individual needs. We also offer wooden doors to add to that rustic appeal inside your home. To finish up the job, we also provide trim and moldings. Give us a call today to check out all our options.
We persistently strive for

100% customer satisfaction
Quality
Windows
Windows are an important part of any home or office and Texas Doors and Windows offers a wide variety for our Round Rock residents and businesses. Our vinyl windows are in a class of their own. They come with a great warranty as well as the most energy efficient window out there. If you are sick of going outside all the time to clean your windows, we offer easy tilt-in cleaning features. We also offers something called SunClean glass. This type of glass acts much like a self-cleaning oven. You never have to worry about cleaning a window again! We offer a lifetime warranty on all windows we sell as well as no fault, glass breakage, and screen replacement warranties. Give us a call today to schedule your appointment! Our experts will be happy to answer any questions you have and help you decide on your next windows or doors.